Category:Shows with wikis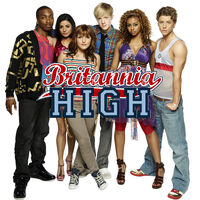 Britannia High was a British musical drama television series co-produced by Granada Television (now part of ITV Studios and Globe Productions for the ITV Network. The series focused on the lives of a group of teenagers and their mentors at a fictional London theatre school.
An eight-part drama set in a fictional performing arts school climaxing with a ninety minute episode in which the students perform in their end of term showcase. Preceeded by two documentary episodes showing the development process for the show.