Category:Shows with wikis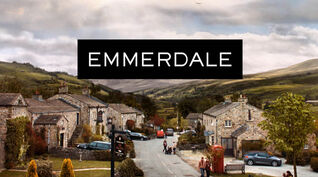 Emmerdale, known as Emmerdale Farm until 1989, is a long-running British soap opera set in Emmerdale (known as Beckindale until 1994), a fictional village in the Yorkshire Dales.
Created by Kevin Laffan, Emmerdale was first broadcast on 16 October 1972. It is produced by Yorkshire Television, now part of ITV Studios, and has been filmed at their Yorkshire Studios since its inception.It is broadcast on the ITV Network on ITV1.
It has since been shown in all regions of ITV almost throughout its existence. It is the UK's second oldest soap opera and the third most popular behind Coronation Street and EastEnders.