Category:Shows with wikis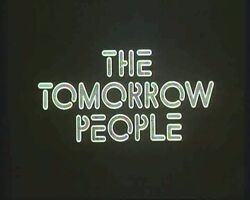 The Tomorrow People is a British children's science fiction television series, devised by Roger Price. Produced by Thames Television for the ITV Network, the series first ran between 1973 and 1979.
The series was re-imagined in 1992, with Roger Price acting as executive producer. Another incarnation, running between 2001 and 2007, returned to the original concept and characters, but this time produced as a series of audio plays for Big Finish Productions.
In 2013, the CW Network greenlit a third TV series, rebooting the original concept for an American audience.