Category:Shows with wikis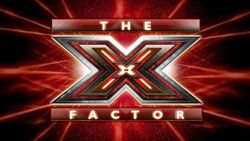 The X Factor is a British television music competition to find new singing talent. Created by Simon Cowell, it began in September 2004 and is contested by aspiring singers drawn from public auditions.
It is the originator of the international The X Factor franchise. The eight series of the show to date have been broadcast from August/September through to December. The show is produced by FremantleMedia's Thames and Cowell's production company SYCOtv.
The "X Factor" of the title refers to the undefinable "something" that makes for star quality. The show is broadcast on the ITV Network in the United Kingdom and TV3 in Ireland, with spin-off behind-the-scenes show The Xtra Factor screened on ITV2.